Certified by IFS Logistics (International Featured Standard)
Quality and safety have always had a high priority in our company. Deficiencies have to be analyzed, corrected and eliminated quickly, especially nowadays. Comprehensive quality assurance measures in all areas of the company ensure smooth processes and safe handling of goods. In this context, for example, we designed our own safety system for our trailers used in European traffic.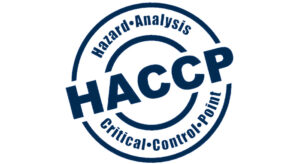 Compliance with all requirements of the HACCP standard (Hazard Analysis and Critical Control Points) via certification according to IFS Logistics (International Featured Standard) are met at a higher level. The high quality of our services is one of our top corporate goals. The customer sets the standard for our quality, because the customer's judgment of our services is decisive.
The quality of all our services is transparent for our customers!
The integration of preventive quality assurance measures in the operational processes serves to avoid and exclude product and service errors as well as liability risks. The aim of these measures is to limit the risk to our customers, our company and all employees in the company. The general review of all contracts before the contract is signed serves to weigh up and avoid potential contractual risks.
The quality that is lived in the Schumacher company is checked internally by the quality officer and / or his advisor. The quality requirements according to the IFS standard, always in the current version, are continuously checked after the first certification in 2012 and certified and confirmed by the TÜV.
Your temperature-controlled goods should reach consumers on time, fresh and in optimal condition.Through strict adherence to the cold chain and constant monitoring as well as guaranteeing the highest level of hygiene, we fulfill our performance promise. At the same time, you can also rely on our employees to act responsibly.
We carry out regular internal audits for occupational safety. These increase the safety and personal responsibility of our employees. We rely on the most modern equipment in all areas of the company. We are committed to reliable compliance with statutory and internal regulations. A consistent in-house quality management and auditing system permanently ensures compliance with the guidelines.